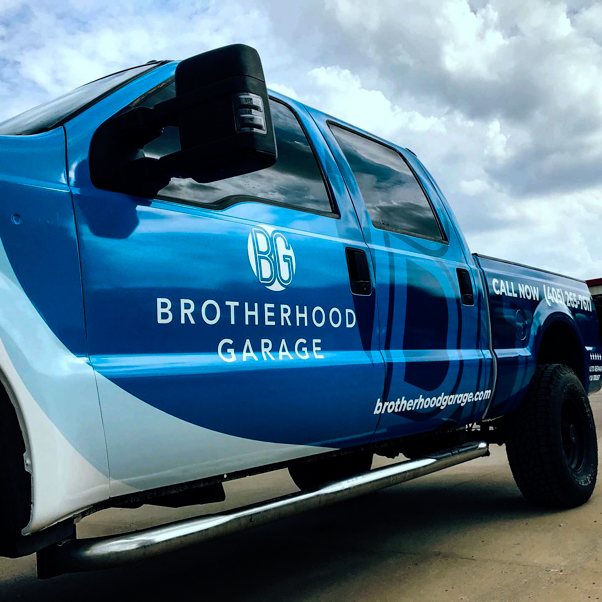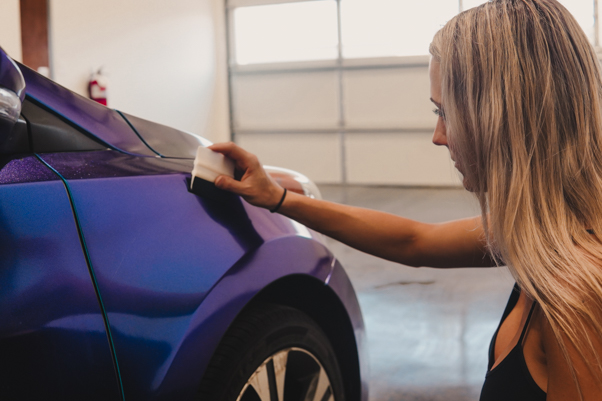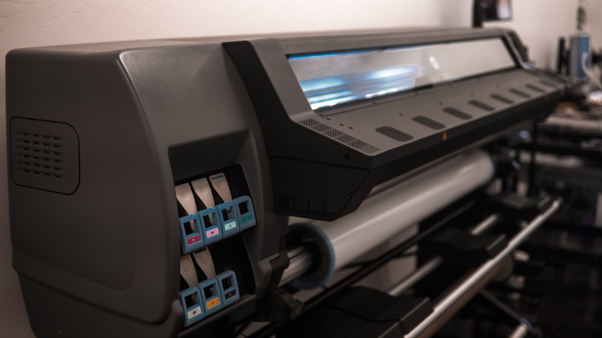 Who We Are
Excellence
Wins.
When it comes to car wrapping, Wrap It Up can deliver both partial and full vehicle wraps that are always high quality and cost effective.
We are experts in creating and designing custom car wraps for our customers throughout the state of Oklahoma. You can count on us for a wide variety of selections, premium materials, paint protection, creative designs, dependability and exceptional service. With such a broad range to choose from, the possibilities for vehicle wraps are endless.
Timely
Service

Impactful
Design

Expert
Installation
Serving Oklahoma
What We Do.
Services
Color Change Wraps
One of the easiest ways to upgrade the look of your vehicle is to change its color, but painting your car is a permanent process that you can't "take back" very easily.
A color changing wrap might be exactly what you need to totally transform the look of your vehicle while also preserving the paint underneath.
Advertising Wraps
Vehicle advertising is one of the most effective forms of advertising today and can help your advertising dollars go further than you ever thought possible.
At first glance, vehicle wraps and vehicle graphics appear expensive, until you realize that they can last for years and produce between 40,000 to 60,000 impressions every single day.
Branding & Graphic Design
We believe the power of a creative idea has the ability to drive a business forward, and it's the strength of our ideas that separate us from our competitors.
We'd love to partner with you on everything from new branding and business card designs to storefront signage and banners.
What We've Been Up To Lately
Our Work.
Portfolio
All
Advertising Wraps
Color Changes
Branding
Who We Work With
Our
Partners.
Let's Talk
about your next project.
Frequently Asked Questions
FAQ
FAQ
1. Contact us - we will set up a meeting with you to go over your design needs and ideas.
2. After our meeting, we'll get to work creating your very own custom vehicle wrap design, and create mockups for your specific vehicle.
3. Once you approve the design and final quote, we require a 50% deposit in order to print and schedule the installation of your wrap.
4. After the wrap installation is complete, start driving your vehicle and making an impression!
Yes, we would prefer the vehicle to be washed before you bring it in for the install. This will help ensure that the wrap will be completed in a timely manner.
We believe in producing high quality work, and turnaround time varies based on your specific project and the design time needed. Once the design is approved and deposit received, our production turnaround time is normally between 5-10 days based on your project size.
We want you to get the most out of your invesment possible. For that reason, we recommend hand washing your vehicle with a non-abrasive sponge, soap and water.
Do not high pressure wash the wrap, it could cause the vinyl to tear or seems to peel. Avoid using ice scrapers on the windows that have perforated vinyl. Whenever we complete your installation, we will provide you with detailed instructions on how to best care for your vehicle wrap and keep it looking great for years to come.
Yes, the wrap can be removed from your vehicle. Removing the wrap will not cause damage to the paint so long as the paint was in good condition upon installation.
We do not recommend uninstalling the wrap yourself however, as we have the equipment, supplies and expertise to remove the wrap efficiently and effectively.
Yes, we do offer volume discounts for wrapping fleets of vehicles. Please contact us for details.
Deposits are required on all jobs before we can start printing your wraps. Once you have approved the final mockup of your project, we will send an invoice for 50% of the total price. Once the deposit is received, your wrap will be scheduled and production will begin. The remaining 50% is due upon completion of the installation.
Yes! We're happy to send you color samples to approve before production of printed wraps. We highly encourage this if you are wrapping multiple vehicles, or if you would just like to have a better idea of what the final product will look like.